GUIDE > the 4 main bar/clubbing areas of Changsha...
1. Jiefang Xilu - right in the centre of town and by far Changsha's glitziest street, here you'll find all the main clubs like M2, MUSE and SOHO!
2. HuaLongChi is a lively, noisy, old-style street. Very photogenic! Go half way along 'Waking Street' and turn East along Renmin Lu; it has an archway)
3. Xinmin Lu pretty much has most of the 'expat bars' such as Deli-Crave, Hooligans and Hawa. It's on the West Side of the river, near Yuelu Mt.
4. HouJiaTang (close to the stadium) has a Hawa and a short distance away is Mega, Paulaner and Helen's Bar (there's also a subway sandwich place).
ALIVE RESTAURANT & LOUNGE BAR
长沙市芙蓉区黄兴中路168号新大新大厦四楼(乐和城旁)。 168 HuangXing Middle Rd (set on a side street next to a Pizza Hut south of La Nova shopping mall). Tel: 0731-88969999
Alive bar is a very upmarket, stylish bar with regular live music by foreign bands, jazz nights and a generally chilled ambiance. Although not for those on a budget, it is a great night out with beautiful people and gives a nice feel-good factor to going out in Changsha. Try it. Located centrally, close to the La Nova Mall.
Bus: (all buses serving Wuyi Square, then 1min walk north)
Subway: Wuyi Square (2mins north)
BAR ZERO
Xingsha, QuanTan, HuaTian Hotel, LiXiang East 6 Rd / 长沙星沙泉塘国际物流园C区12栋7号(略萧邦泉星小学旁边).
Tel: 18707497420
This is a pleasant, relaxing bar located in the far North East of the city (Xingsha district) and as such receives a number of foreigners who work in the area. The bar is small, darkly lit and a very chilled place to grab a drink or chat with friends. There are a number of drinks offers making this an affordable night spot. Website.
CHANG HUAI BAR (畅怀酒吧)
This small bar sits among the many of Changsha's classic, cobbled street of buzzing small bars (HuaLongChi, near Walking Street). It's specialty is that it has four floors with the third floor having two small KTV (karaoke) rooms and the large roof terrace and large screen, thus making this bar a superb summer rooftop venue!
HuaLongChi 39. 化龙池39号 (midway on the right-handside on 'bar street').
Hawa BAR & CAFE
1. Xinmin Lu, Changsha
2. Third section of S. Furong Rd
3. West Jiefang Rd (opposite of M2 Bar and MUSE club)
Tel: 13916551098 (Harrison)
HAWA cafe/bar is a cosy cafe with rustic wooden furnishing and eclectic decorations from around the world. To put it simply, it's a chill hangout. Great western food from pizza and pasta to burgers, American-style breakfasts and fresh squeezed juices. The prices are incredibly affordable and make it an ideal spot for students and expats of all kinds (HAWA even lets you write on the walls!). It's also an equally affordable and relaxed bar with great prices on shisha, lively festivities and fantastic drink deals every night.
(Above description provided by Hawa)
Hawa 1: Xinmin Lu (the main branch)
Bus: 63/106/109/117/132/301
/309/315/317/325/401/ 902
Nearest subway: Yingwanzhen
Directions: Xinmin Lu, near Yuelu Mountain and Hunan Normal Uni.
Hawa 2: near HeLong Stadium
Bus: 4/101/104/105/115 /
123/140/ 150/601/701/ 702
Nearest subway: N/A
Directions: HouJiaTang junction, next to a Thai Restaurant
Hawa 3 (the city centre):
Bus: 2/11/18/112/ 13/143/145/ 202/301/368/803/804/901
Nearest subway: Wuyi Square
Direction: opposite of M2 Bar and MUSE nightclub on the main strip
Helen
'

s bar

Pozijie, Changsha

Tel:
Let
'

s bar

Yuefang, ID Mall, 4th Floor, Pozijie, Changsha

Tel: 0731-85819559
Let's bar is a small but cosy, stylish bar situated inside ID Shopping Mall, right next to the main Walking Street area. It sits next to the ice rink arena (inside the Mall, 4th floor) and all the major stores and therefore benefits from a lot of shoppers who breeze in for evening burgers, nachos and beers (of which there is an impressive selection of imported bottled beers).

Bus:
Nearest subway: Wuyi Square
Directions:
mega cafe & sports bar
57-1 LaoDong Zhong Lu, DongTang Dong, Changsha.
Tel: 15874026331 (English). Tel: 15874035131 (Chinese).
- - - -
MEGA is a Cafe by day and Sports Bar by night! Watch LIVE sports on a BIG Screen or MULTI screens, no matter the sport, or enjoy the variety of popular music which has been especially selected. You can also play foosball, pool and darts with your mates or challenge one of the staff. Enjoy some western comfort food such as steak & chips, burgers, pizza and much, much more. There's a great selection of beers, shots and cocktails which are only available at MEGA. Welcome to MEGA and appreciate our simple motto that is 'people together, having fun'.
(Above description provided by Mega)
Bus: 6, 8, 15, 103, 120, 125, 143, 160, 314, 601, 705, 905, 906
Nearest subway: N/A
Directions: opposite DongTang BuBuGao, off Shaoshan Avenue
Paulaner Brauhaus
Skyer International Financial Centre 419, Shaoshan Rd (Middle), Changsha. 长沙市韶山中路419号长沙顺天凯宾斯基酒店一楼普拉那啤酒吧。
Tel: 0731 - 8463 3333
- - - -
Paulander Brauhaus is the official German brewery company and offers a selection of brewed-on-site beers using special recipes, which is served up along side authentic and wholesome German cuisine. The pub is smart and stylish with a stage area outdoors and live music is often going down. It is found at the rear of the new Kempinski Hotel on Shaoshan Nan Lu.
Bus: The buses: 2, 7, 107, 102, 123, 137, 146, 159, 915 and 旅2. Bus stop name is Shazitang (砂子塘).
Nearest subway: N/A
Directions: Head south along Shaoshan South Rd from Dong Tang (close to Mega bar). The gleaming Kempinski Hotel on the right will become obvious and the pub is hidden behind.
Tell us your favourite bar or club and why below...
QUICK GUIDE TO THE NIGHTCLUBS
Undoubtedly, Changsha's downtown has one of the largest concentrations of clubs and discos in the country which has helped put the city in the 'top ten nightlife cities' of China (according to a recent CCTV, the state TV broadcaster, report). So, here are a few which are popular with foreigners but close to club heartland Jiefang Xilu:
- - - -
46Livehouse
This is Changsha's premier live music and alternative dance venue, big on rock bands, a kicking youth vibe, popular with foreigners and, like other expat bars, located on Xinmin Lu (near Yuelu Mt). There are live acts almost daily at '46LV'!
B1, NO 52, Xiangcai Building, Xinmin Road, Yuelu District, Changsha

长沙市岳麓区52号湘财大厦负一层
NEST
Nest is being considered one of Changsha's coolest and most fashionable clubs to be at located close to the centre:
Wanda Commercial Plaza, Jiefang Xilu Road (near HuangXing Street)

Phone: 0731-83996888
- - - -
M2
M2 has been a favourite haunt of foreigners in recent years. Originally opened on Christmas Eve 2011, this club also has regular guest signers and dancers:
Jiefang

West

Road

,

Changsha (opposite TaiPingJie, south gate)

Phone

:

0731-89921999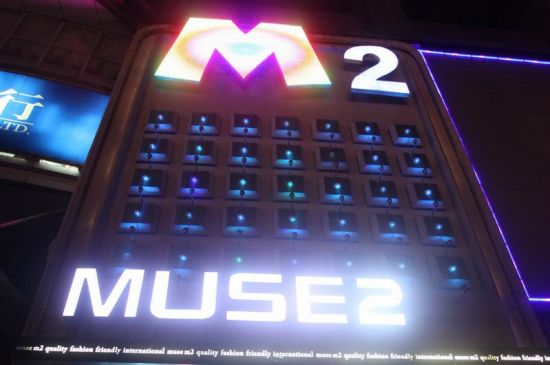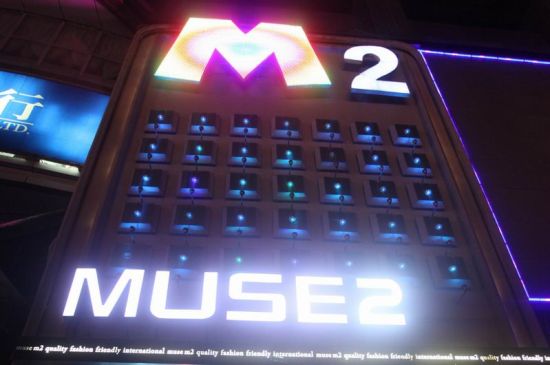 - - - -
X5
X5 is also a very popular foreign choice with regular foreign DJ nights and signers. Although smaller than the others it is less crowded making tables easier to claim:
Address: 37 Cai En Lu, (at the southern end of the street, nr Tianxin Park)

Phone: 400-155-9898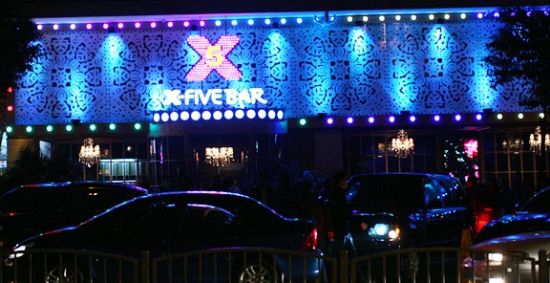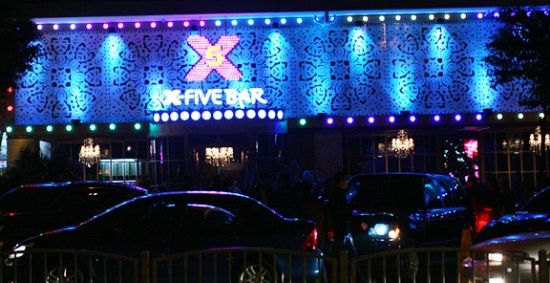 - - - -
Soho
Soho, a successful national chain of clubs and a long-established club, is one of the big hitters. Although less popular with foreigners it has some good live shows:
Jiefang Xilu (opposite M2 club)
Phone: 0731-84890666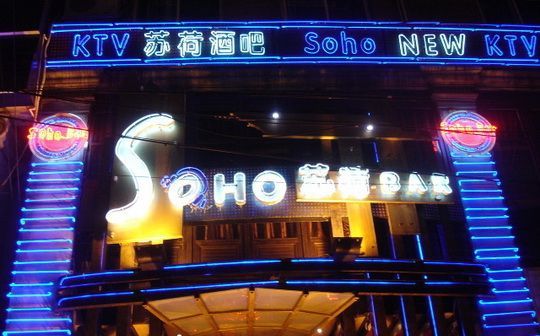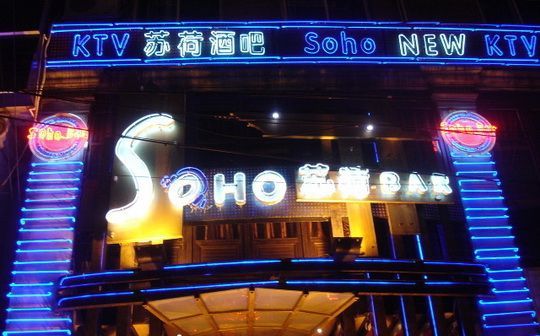 - - - -
MARGARITA
This is more of a bar-disco rather than a full-on club and caters for a slightly older clientele, but it is still a popular venue with a more relaxed, chilled out vibe:
Jiefang

Xilu (next to Soho Club)

Phone

:

0731-82272020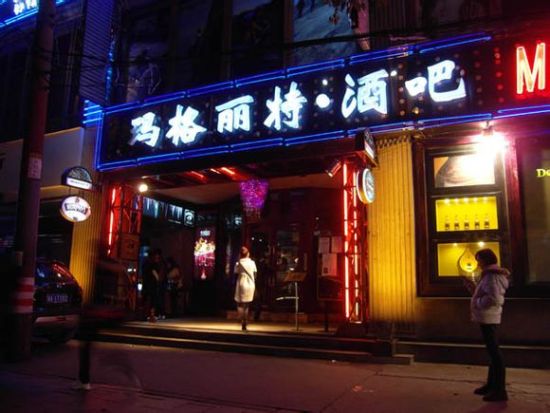 - - - -
REDLIVE CLUB
Similar to 46Livehouse, Redlive Club aims to bring in touring bands and alternative artists to Changsha, from rapsters to jazz musicians. A snug venue behind La Nova.
长沙市中山路249号红色剧院3楼红咖俱乐部 (behind La Nova Shopping Mall)
- - - -
There are a few other large clubs scattered around the city, with new venues springing up all the time. Keep us posted and check them out! wnic@qq.com

Submit a place to share in this group. Complete the form below.